The Indian fashion industry is studded with diamond-like designers, each adding up their brilliance and expertise to the domain. Many Indian labels are famous worldwide and have high-class, celebrity clients. Amongst many celebrated names, there is this dynamic duo of two brothers that have established themselves in the fashion industry. Shantanu and Nikhil, are two brothers who have embarked on a journey to create refreshing styles and designs for their customers. Shantanu and Nikhil have one of the greatest label (by the same name) in India.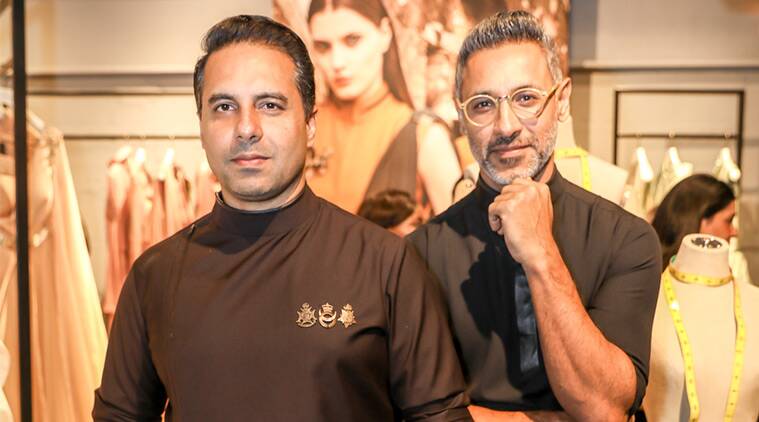 Personal life, marriage: Shantanu and Nikhil
This designer duo is a pair of two siblings, Shantanu Mehra and Nikhil Mehra who have come together to become business partners and carve their niche in the fashion community. Among the two of them, Shantanu is the elder brother and Nikhil is the younger one. Nikhil Mehra is married to an Indian actress, Vidushi Mehra and the couple has twins, Vivhan and Ninya. Shantanu Mehra is also married and his wife is Rima Mehra.
Education and Early career: Shantanu and Nikhil
Both Shantanu and Nikhil didn`t initially think of coming together and starting a business of their own. Shantanu, the elder brother did his MBA in finance from Ohio state university and later worked in General Motors in the United States. Whereas, the elder one of the duo is considered to be the creative mind of the brand as Nikhil Mehra pursued his career in fashion and completed his master's degree from the Fashion Institute of Design and Merchandise in Los Angeles, US. Nikhil worked for St. John knits after completing his studies. However, both the brothers were not satisfied and believed that Shantanu`s marketing skills and Nikhil`s design intellect can build a career for themselves.
Hence, they left their jobs and came back to India in 1999, by 2000, they established their brand in Delhi. Both of them believed in each other and their potential, they also mapped out the opportunity in the newly flourishing fashion industry of India at that time.
Professional career and success:
Shantanu and Nikhil have successfully established their name because of their creativity and business skills. The brand focuses on youth and next-generation fashion. They want to create futuristic fashion with their contemporary designs mixed with the Indian essence. Their label is different because of the fusion of modern and Indian fashion. Earlier, they started with a men`s wear collection but later in 2001, they launched their signature women`s wear collection during the Indian Fashion week. Now, they are specifically known for their soft, sophisticated feminine designs.
Their blend of vintage Indian style with chic and new silhouettes woos the crowd when a model walks down the runway wearing an ensemble designed by the duo. Their creative minds together have indeed helped the earn appreciation not just in India but across the globe. Actors and personalities like Deepika Padukone, Serena Williams, and Ayushman Khurana have worn their designs on the runway, at events, or award shows. Their exception drapes and styles are to admire. They have two stores in Delhi and some others in different parts of the world. Shantanu and Nikhil on Instagram
Also, Read About:-
Helen Maroulis: Bio, Wiki, Age, Husband, Wrestler
Ian Rumsey: Bio, Age, Kate Garraway Ex-Husband
Karan Mehra: Everything You Need To Know About